Rugged Tri-Folio
iPhone 11 Pro Max
-
$79.95
Horween Leather
We source this leather from the renowned Horween Leather Co. of Chicago, one of America's oldest tanneries. Over time, the raw, vegetable tanned leather will patina, developing a look that is exclusively yours. From day one to 100, your case will weather but not wear out, creating a handsome, rich character unique to you.

Premium Materials
Supple, yet durable, Horween leather combined with a sleek rubber bumper around the edges.

Storage
Four card slots with room for six cards total and two large pockets for cash, work ID, business cards and more.
Wireless Charging
Wireless charging compatible with Nomad wireless chargers and other devices.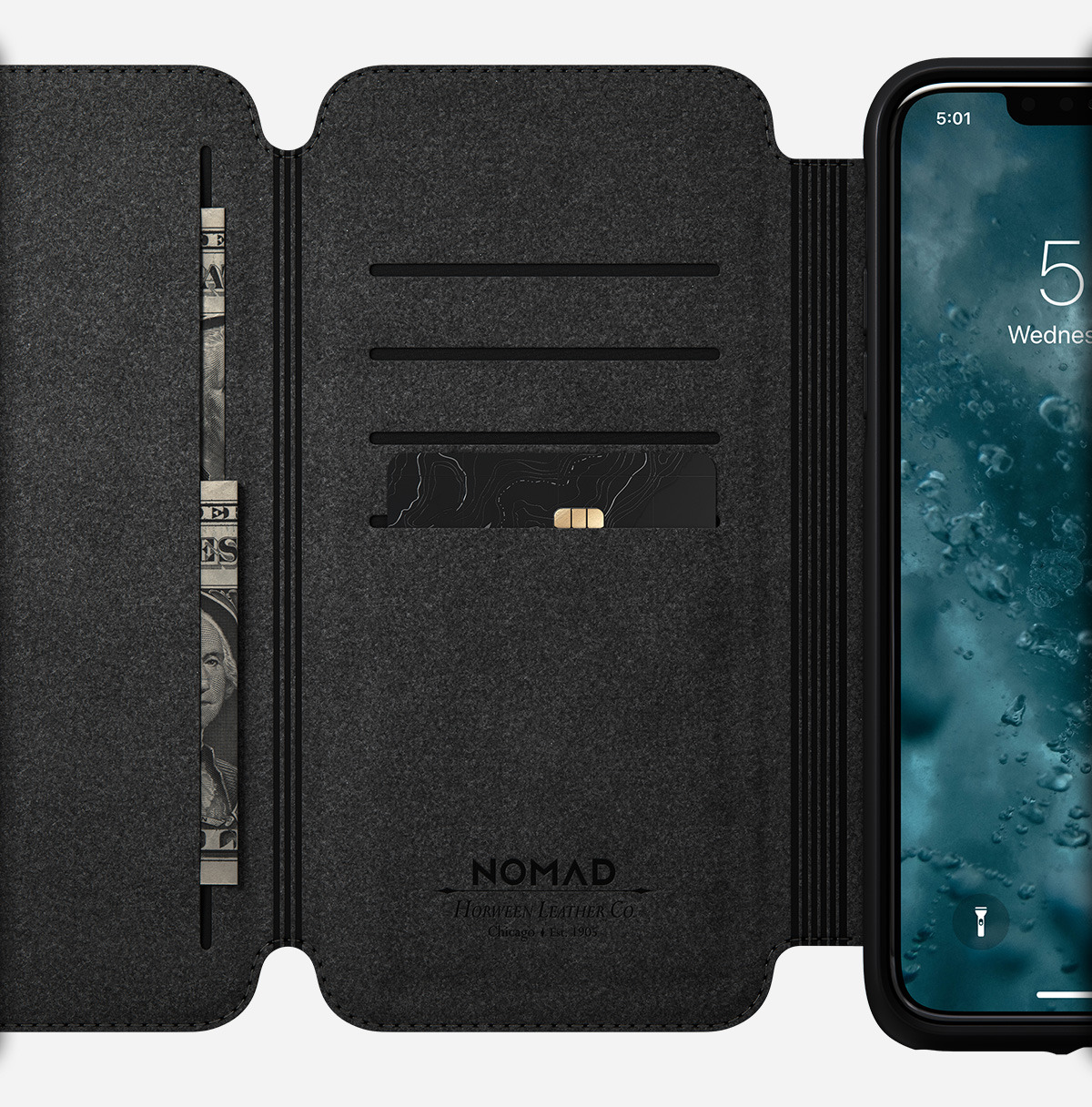 Introducing Tri-Folio
A folio case taken to the next level, with more flaps and even more storage, Rugged Tri-Folio is designed to completely replace a traditional wallet. Four card slots, two pockets for cash or anything else cluttering your pockets, integrated together with a modern design.
6ft Drop Protection
Built with a raised TPE bumper bonded to the full rubber body, Rugged Tri-Folio will prevent damage from drops at all angles and protect your screen when dropped face down. Rugged Tri-Folio offers the security of a modern protective case and the classic look of traditional leather.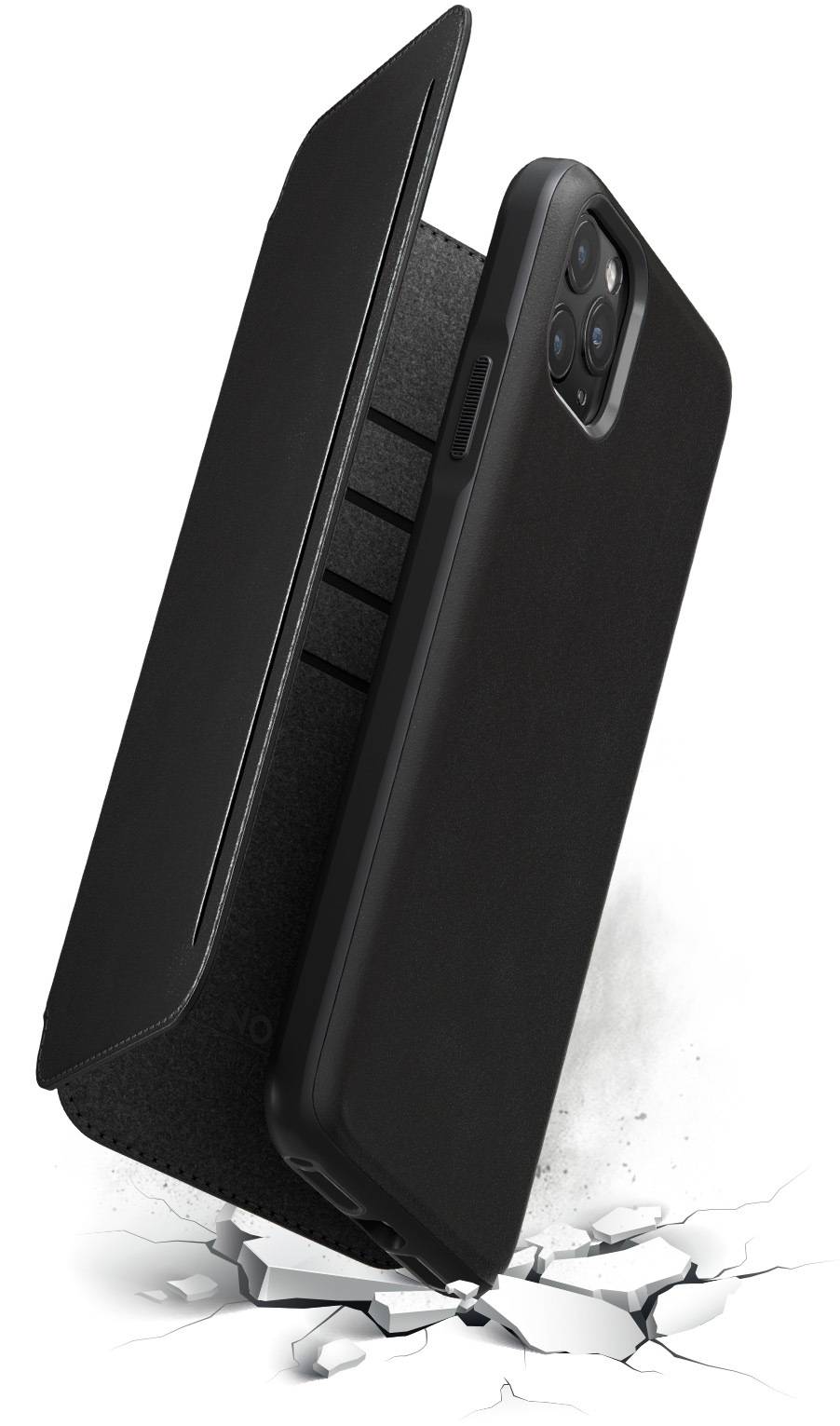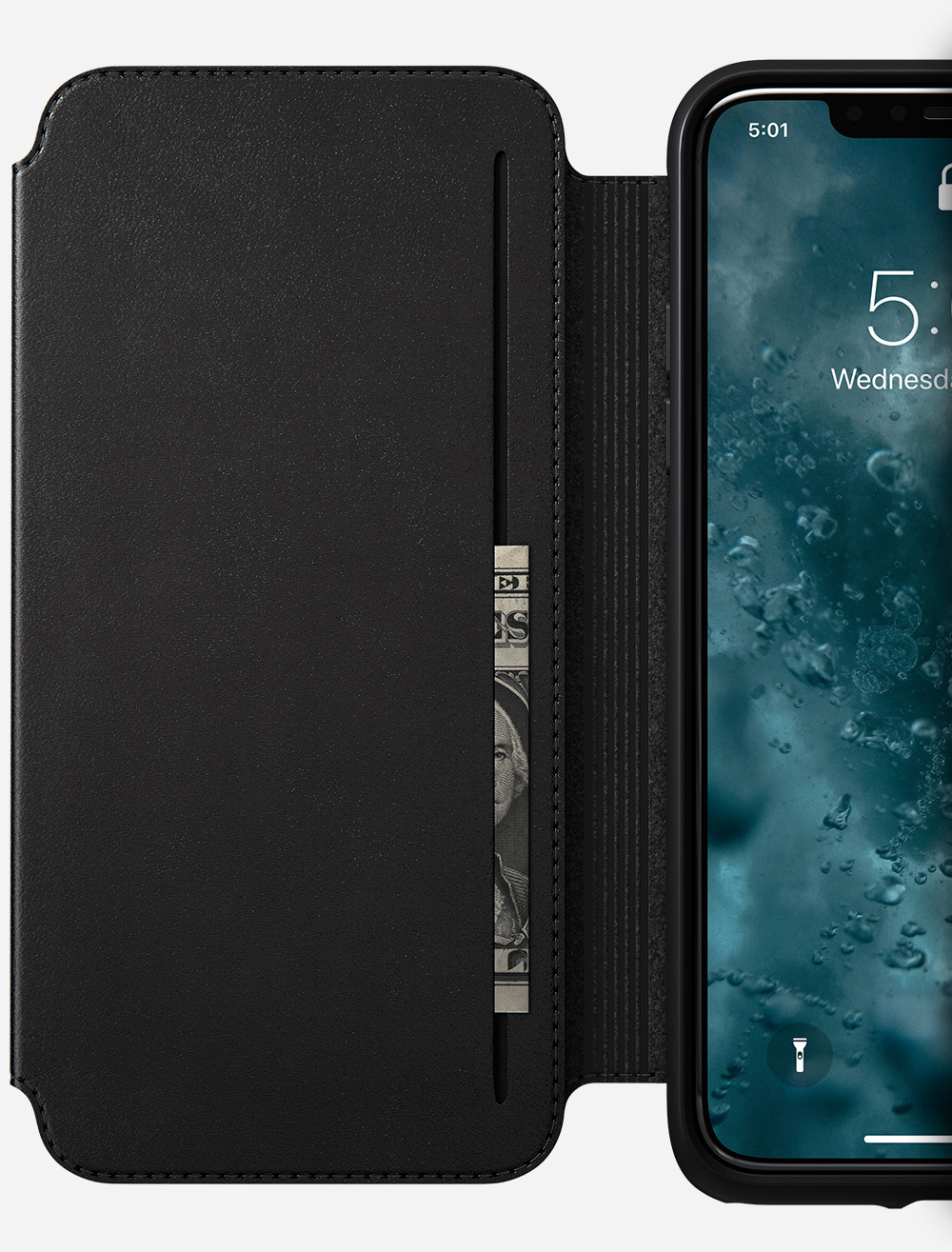 Maximum Storage
Two large pockets perfect for bills, badges or any other large items and four extra-deep card slots to keep your belongings in place. Designed to keep everything you need in one case.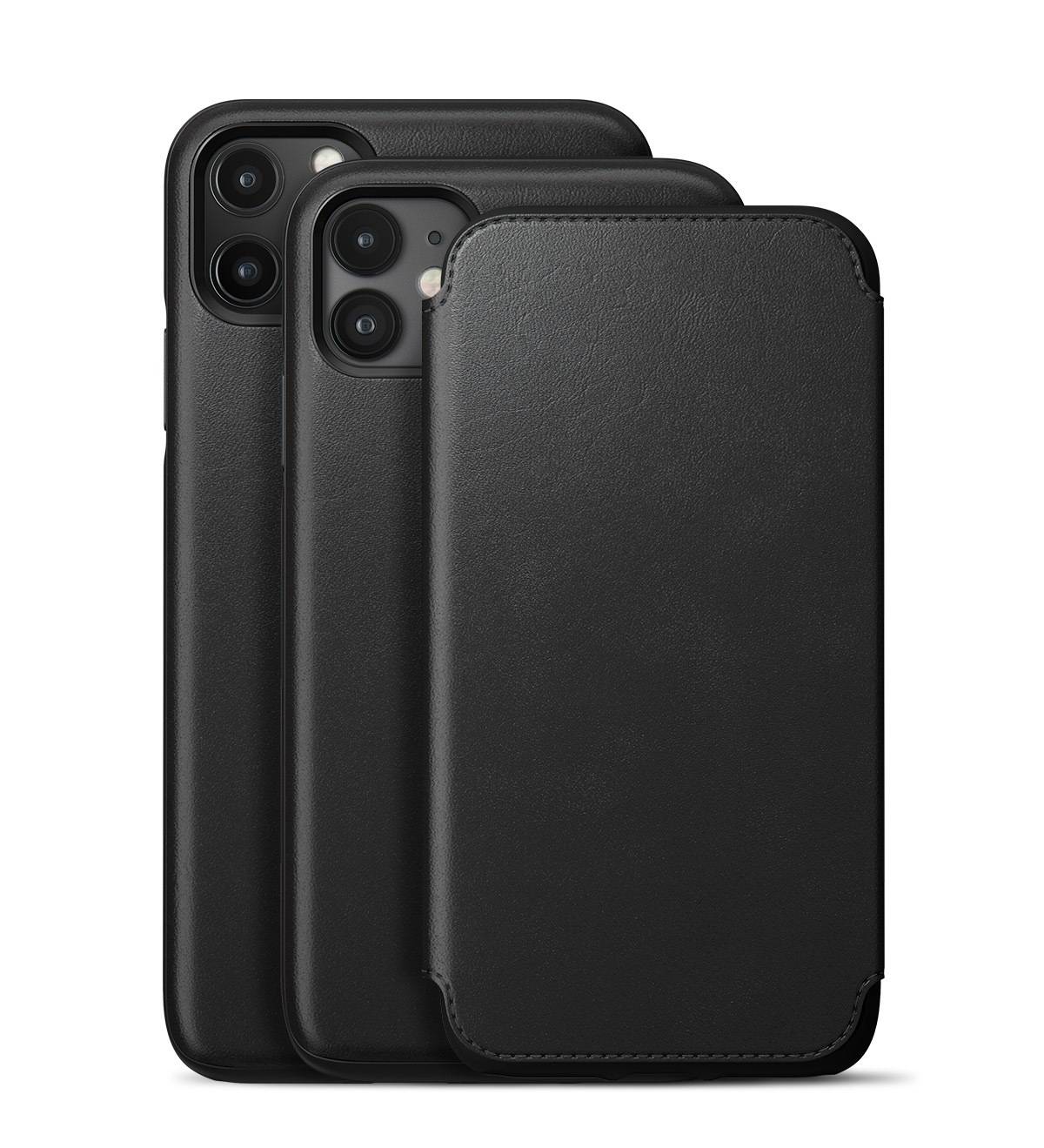 Reviews
100%
of reviewers would recommend this product to a friend
" Nomad." Beautifully Crafted, Excellent Quality.
I love just about everything there is about your product except for one thing. The volume controls are hard to access for people with fairly large fingers. I love my Rugged Tri-Folio so much so, that I'm ordering another one for my son.
iPhone 11 Pro Max Rugged Tri-Folio
I love my phone case! It looks and feels great, protects the phone really well, and has the perfect space for credit cards and cash. It is really one of the best iPhone cases I have ever owned!