Rugged Strap
Black Hardware
-
$49.95
---
Ultra Rugged Design
FKM is a high-performance fluoroelastomer used in demanding applications in the automotive and pharmaceutical industries. We chose FKM for its light weight and flexibility, allowing us to create an uncompromising modern design.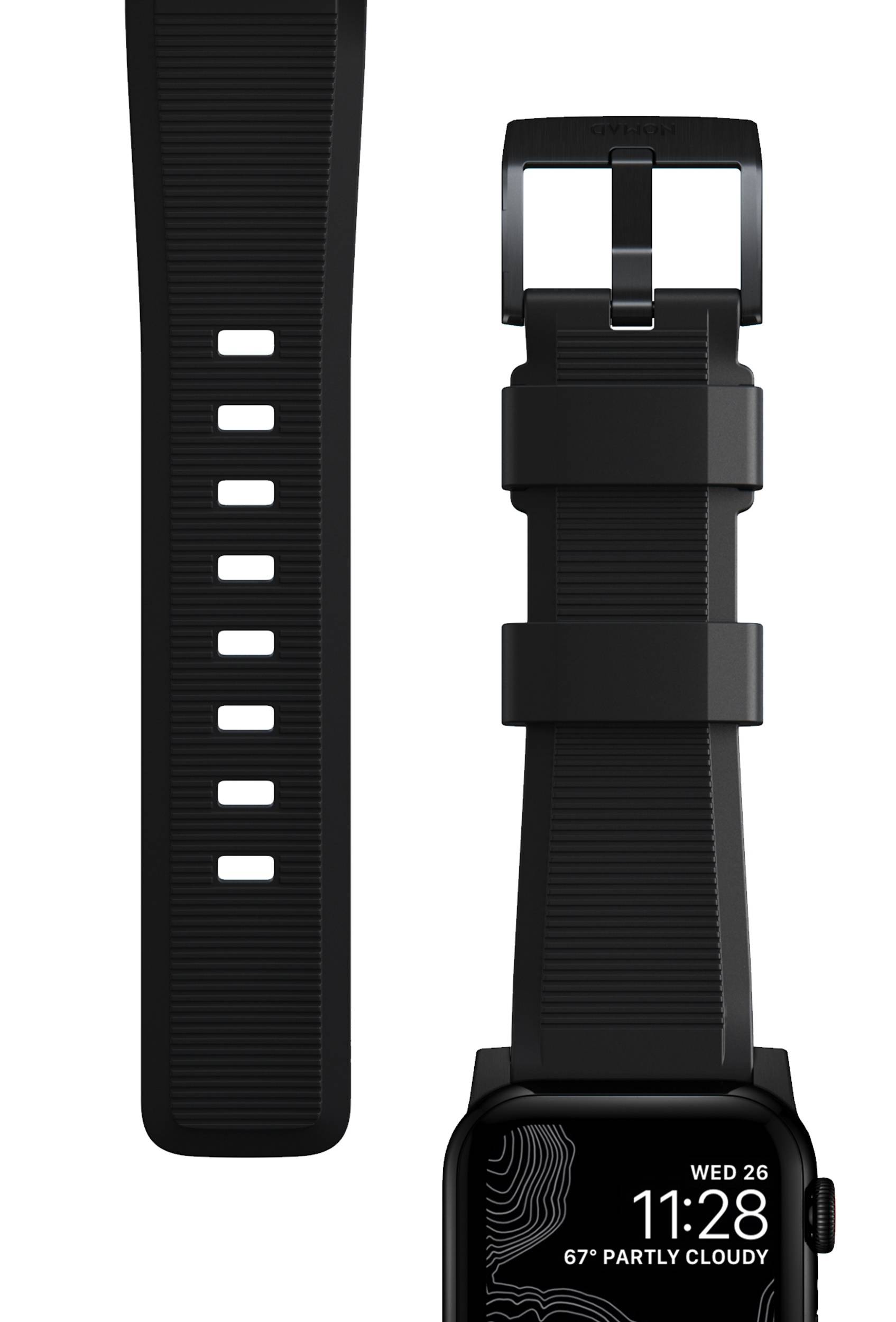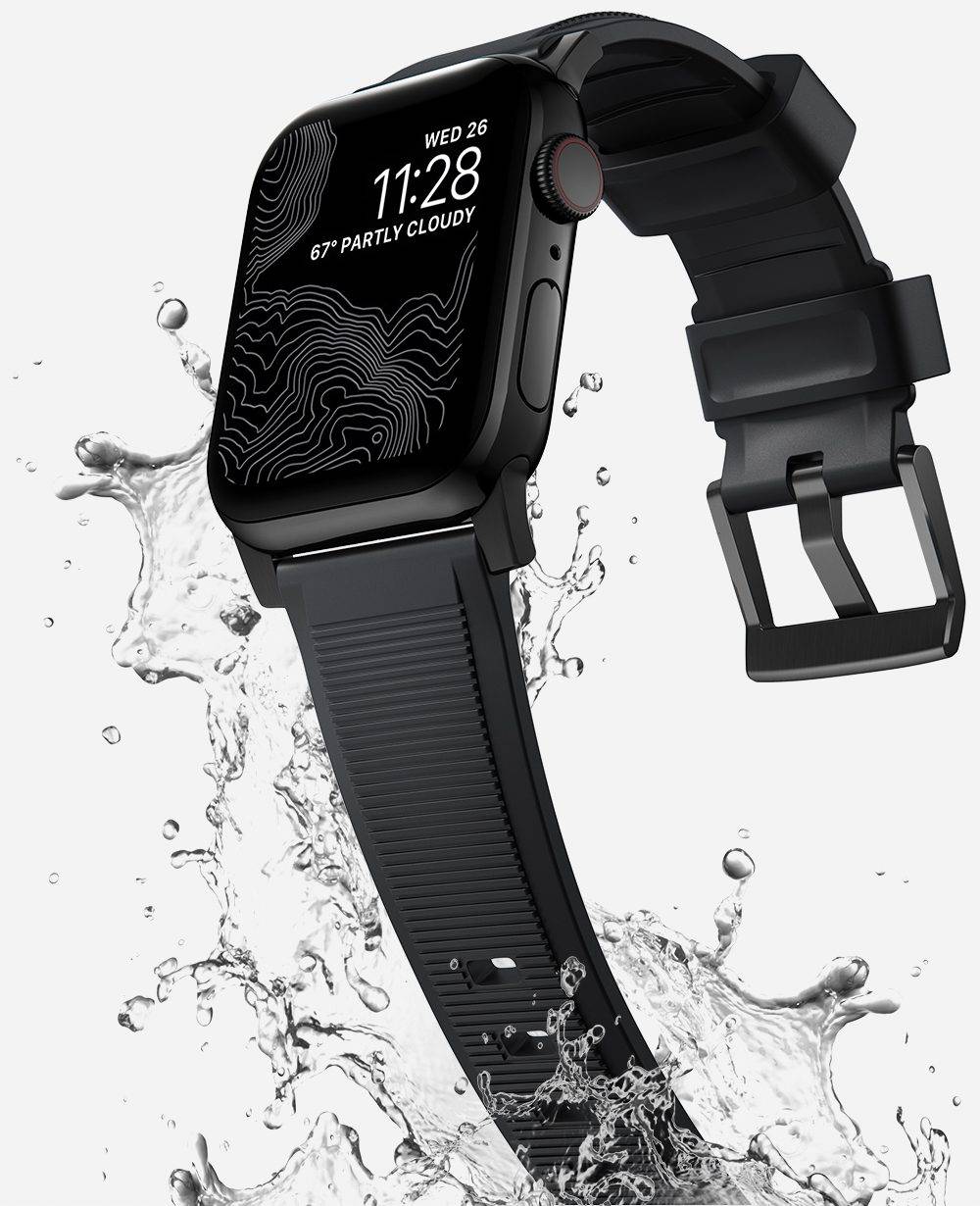 ---
Enduring Performance
Unlike low-grade rubbers, FKM will not sustain damage from high temperatures, exposure to sunlight, or chemicals. FKM is also resistant to oils, allowing it to easily wipe clean after any adventure.
Every Detail Matters
We carefully designed Rugged Strap's ribbed interior and micro-textured surface for all-day comfort. Contours on each end allow the strap to naturally curve around your wrist for a comfortable fit, and molded loops securely hold the end of the strap in place.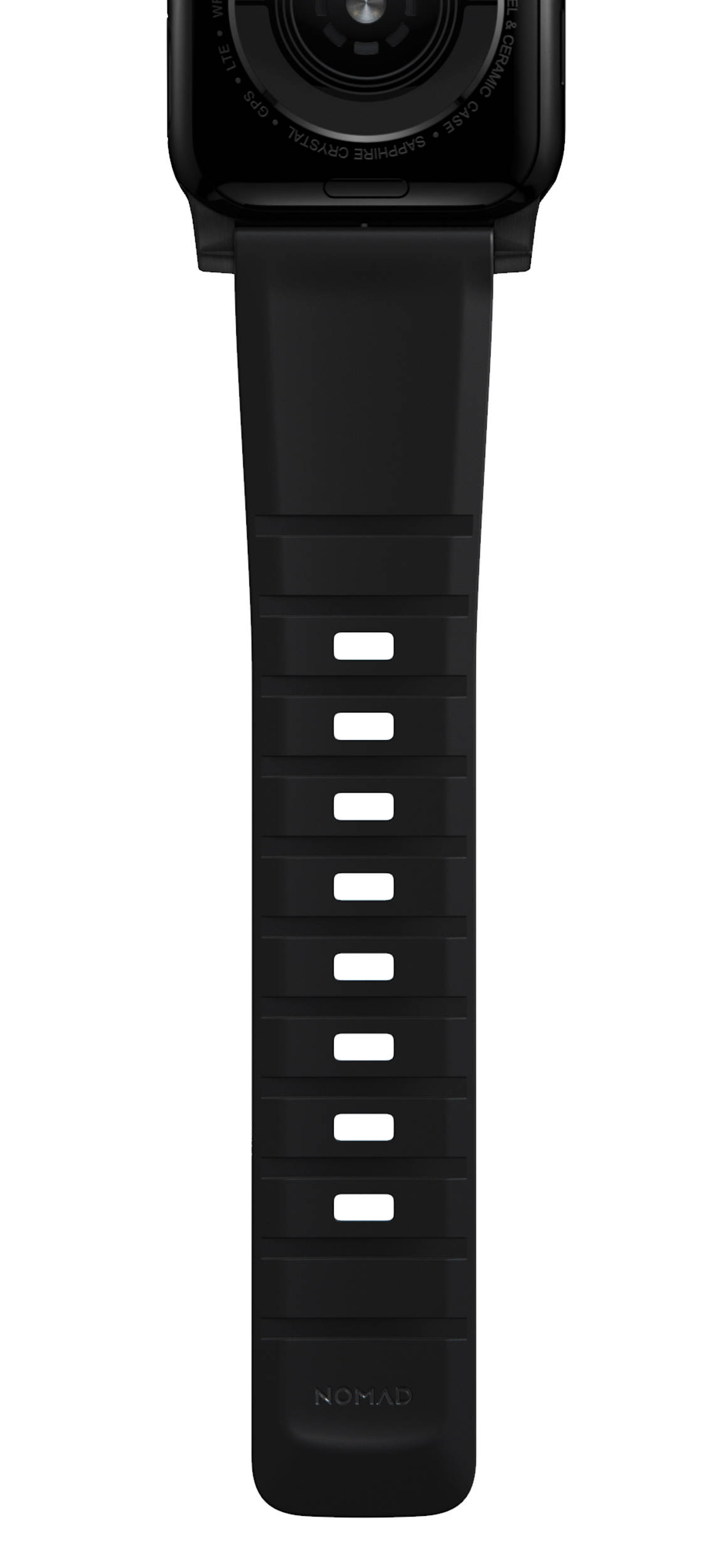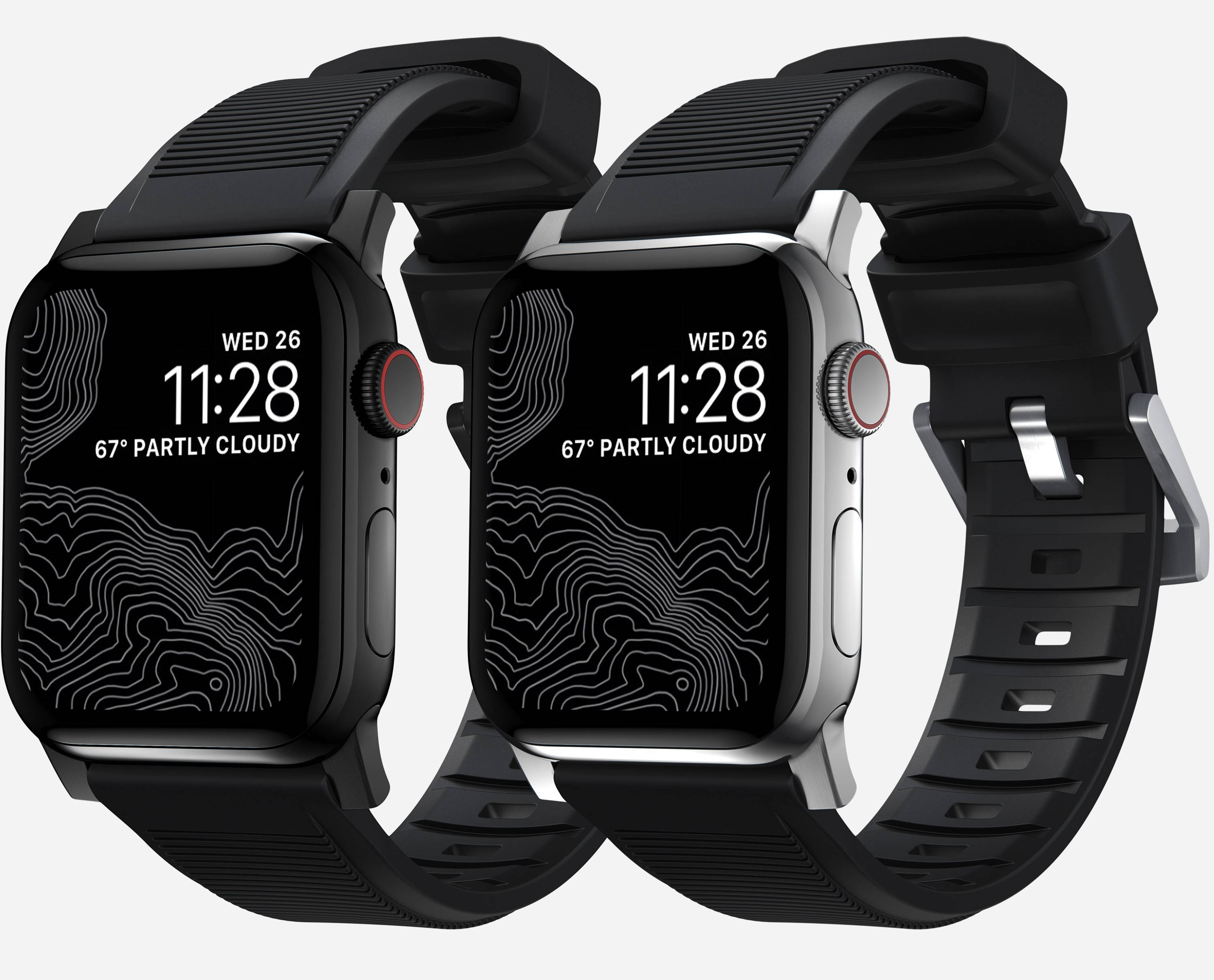 Stainless Steel Buckle & Lugs
Each strap is fitted with our custom designed, metal injection molded (MIM) buckle and lugs. High tolerance fit and sharp details are created with this industry leading marine grade 316 stainless steel. Choose between either Silver or Black hardware to fit your Apple Watch.