Sport Strap
Waterproof
-
$39.95
Ultra Rugged
We use the highest grade silicone for maximum strength. Our silicone is water resistant to repel water during your next adventure. Silicone's inherent ultraviolet resistance means that your strap will maintain its sheen through exposure to nature's elements.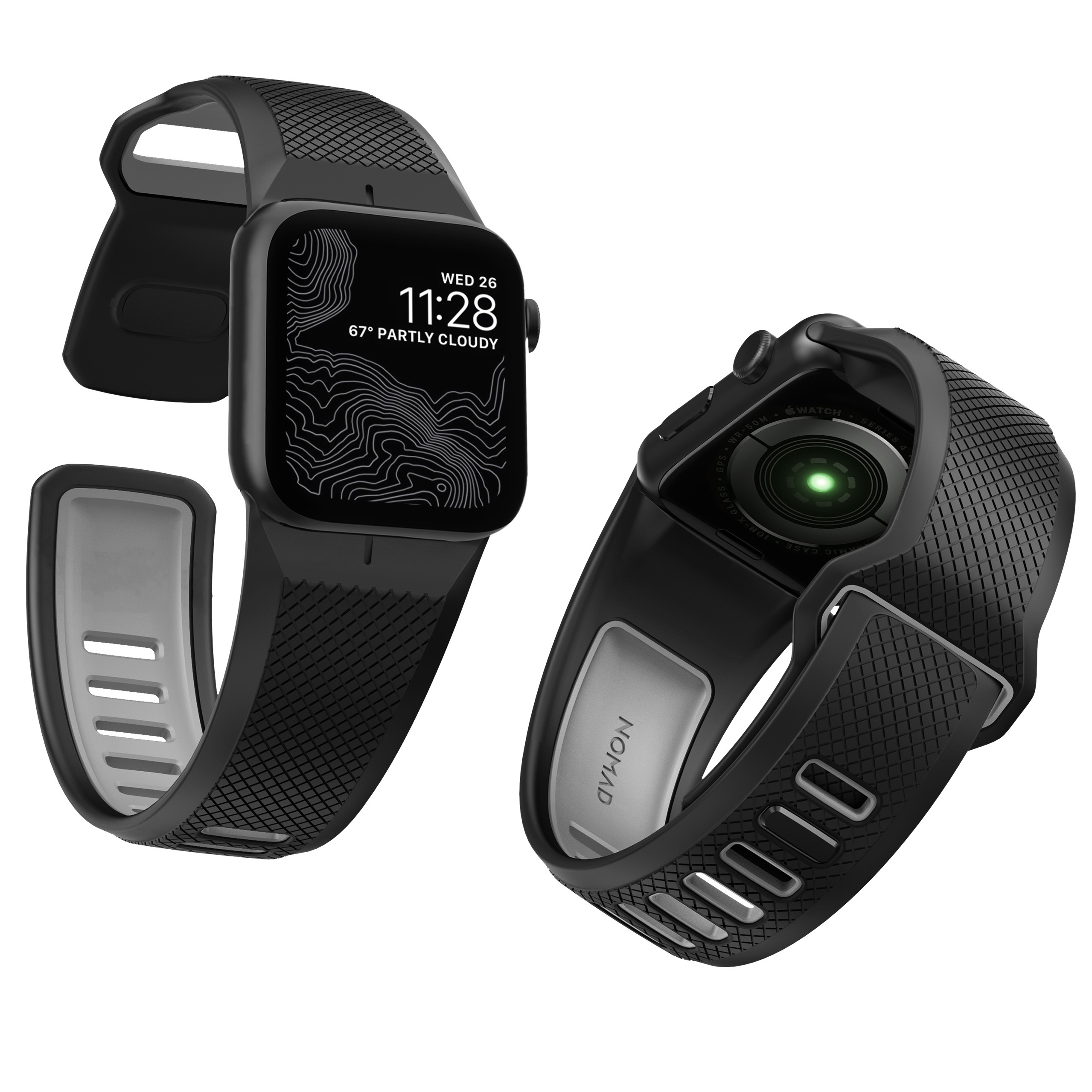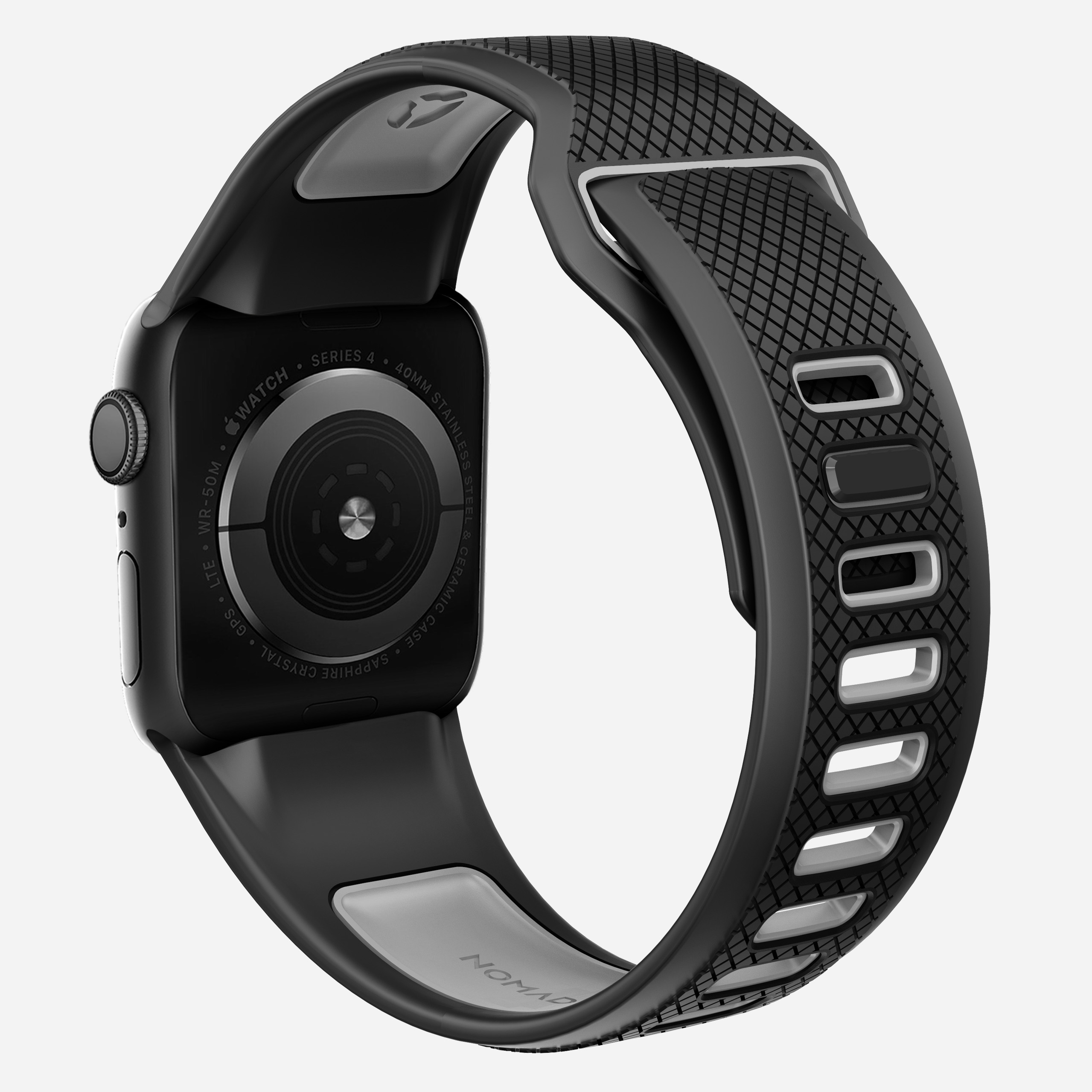 Hypoallergenic
Unlike petroleum-based rubbers which are laden with chemicals, silicone is safe. Silicone's natural low toxicity and hypoallergenic trait make it an ideal material for a product that makes contact with your skin.
---
A Top Notch Buckle
The toughest of nomads can get the best use out of this strap. The buckle that will hold up in all environmental conditions. Running, swimming, biking, and mountain biking have nothing on this high performance buckle.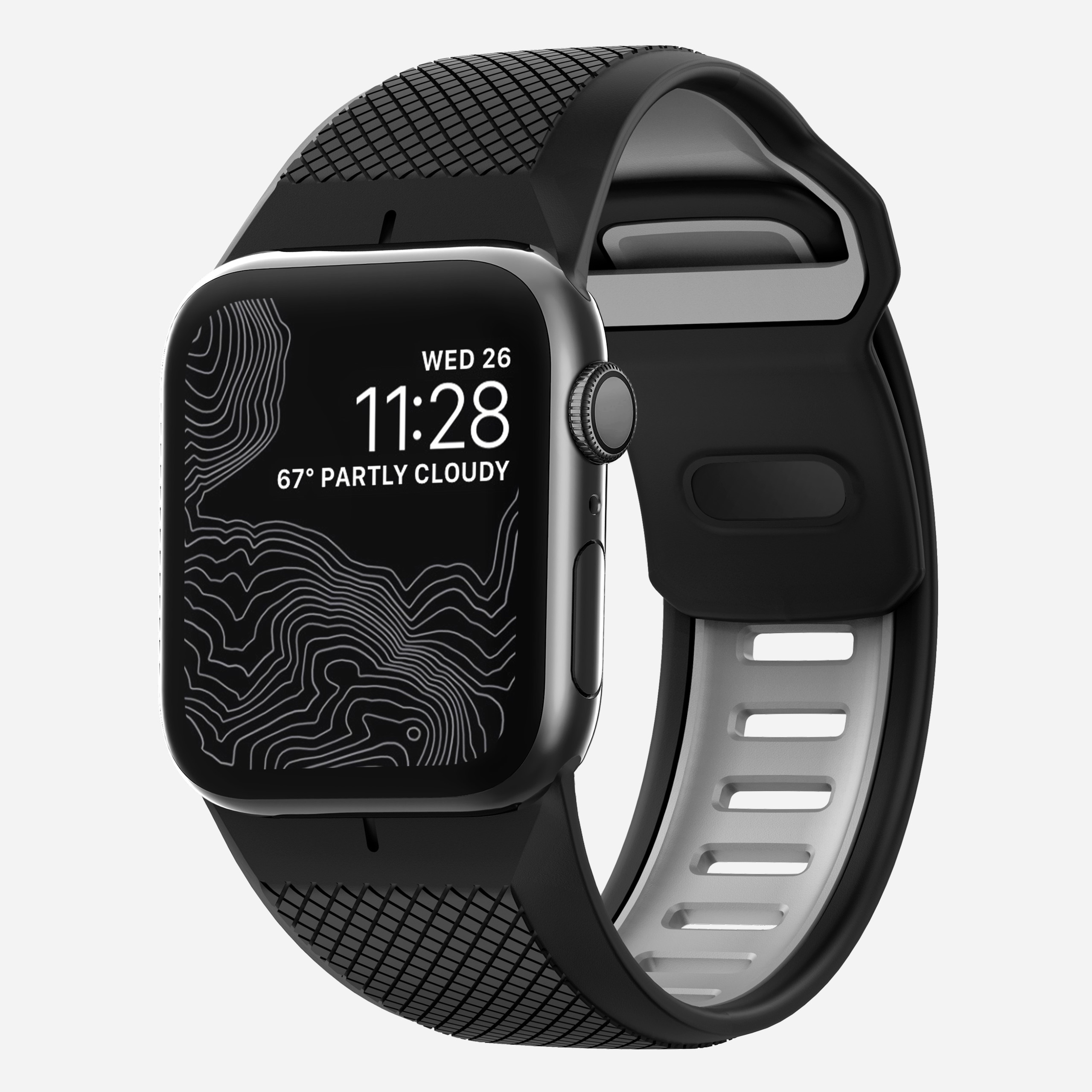 All Seasons,
Any Occasion
While the silicone strap itself is built to hold up to sweat, sun, and even the seas through its polymeric resilience, it also exhibits a carefully crafted knurled pattern that pairs with any outfit creating a sleek, sporty look.
Reviews
98%
of reviewers would recommend this product to a friend
| | |
| --- | --- |
| Fit & Comfort | Rated 0 on a scale of minus 2 to 2, where minus 2 is Tight, 0 is Perfect and 2 is Loose |
| Value | |
| Durability | |
One of the better NOMAD straps
The straps have a solid built and feel. Much better than my previous NOMAD straps. So far it has survived the snow, rain, runs, cycles and gym sessions without failing me. One thing to note, it won't lie flat so selected wireless charger won't work.
| | |
| --- | --- |
| Fit & Comfort | Rated 0 on a scale of minus 2 to 2, where minus 2 is Tight, 0 is Perfect and 2 is Loose |
| Value | |
| Durability | |