An Interview with Morgan Maassen
An Interview with Morgan Maassen
May 20th, 2020 | Words by Bryson Smith | Photos by Morgan Maassen
Amid busy schedules and long to do lists (this interview was conducted pre COVID-19), we were lucky enough to get a chance to catch up with Santa Barbara based photographer and videographer, Morgan Maassen. Morgan has shot for a wide variety of clients and publications in addition to a prolific output on his own. His work ranges from portraits to landscapes, from urban environments to remote corners of the globe. Most recently, we collaborated on a puzzle with Morgan, you can get yours here! We are donating five dollars from each puzzle sale to Doctors Without Borders to help fight COVID-19.  
Nomad x Morgan Maassen
In collaboration with Morgan Maassen this 1,000 piece puzzle features the tropical waters and mountains of Teahupo'o, Tahiti. Proceeds from this Nomad x Morgan Maassen puzzle will be donated to Doctors Without Borders.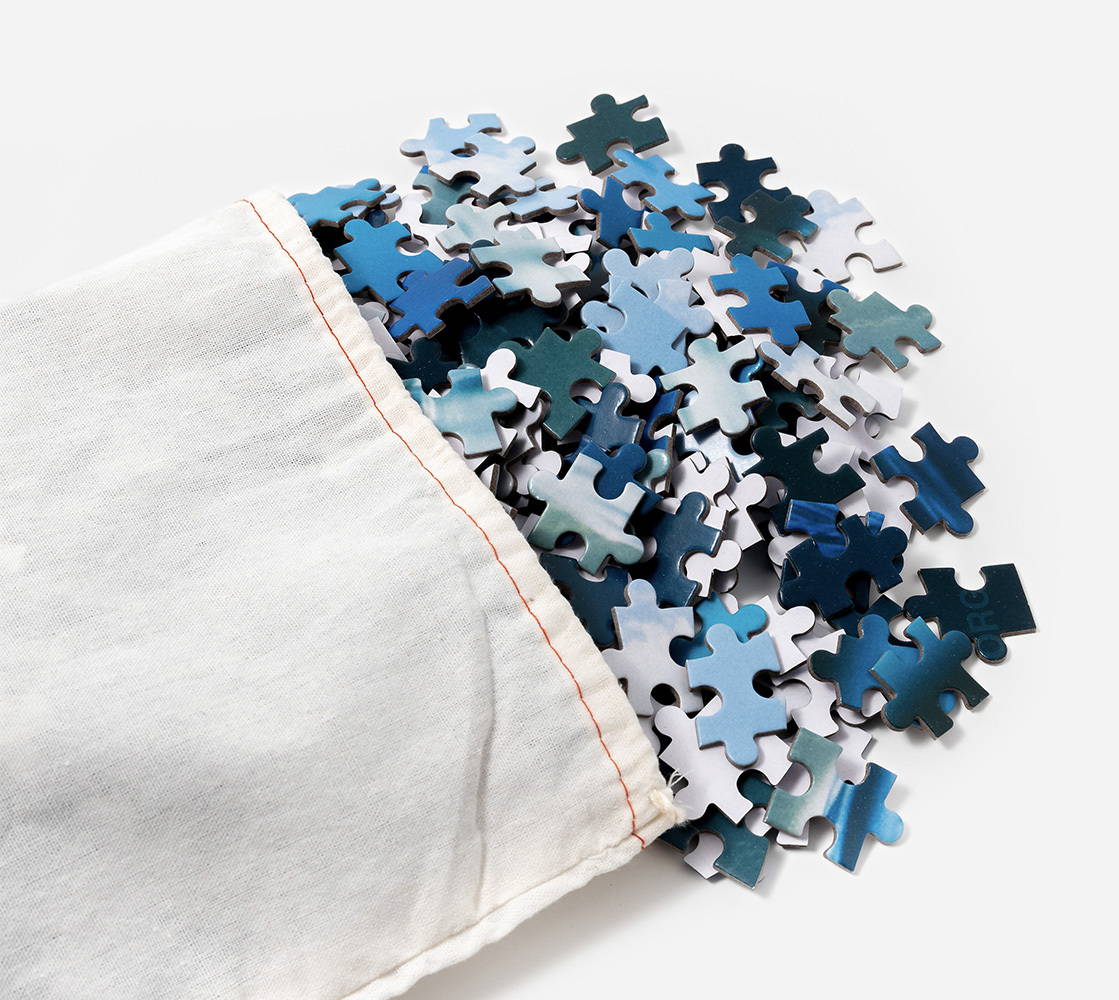 Can you talk a little bit about how you got started as a photographer?
When I was thirteen, I injured myself surfing, keeping me out of the water for several months. This coincided with a mentor program for 7th grade. As another student had already claimed the idea of shaping a surfboard, I had to find another way to incorporate my passion for the sport into the project. I ended up asking my father's friend, a cinematographer, and borrowing the family camcorder to learn the ropes of shooting and editing video, which resulted in a 9-minute short film....that was terrible! However, the newfound excitement and gratification I felt from exploring cinematography, video editing, music, and documenting the beautiful waves and talented surfers of my hometown became a passion I had to pursue.
From there, I set out on a journey of odd-jobs to continuously upgrade my cameras and computers, while producing short videos that I uploaded to Youtube/Myspace, along with several longer films that I sold in our local surf shops on homemade DVDs. Around the age of 18, my father casually suggested that I try out photography to complement the videos I was making. He lent me his Nikon D50 with a couple of old manual focus lenses, and I immediately became engrossed as the transition from storytelling with motion to freezing it in 1/1000th of a second thrilled me. I quickly changed gears and began shooting photos every day of everything I could point my camera at.
What were some of your early challenges in your career?
Being in my late teens, making the initial investment into computers, cameras, water housings, and trying to find time to shoot while navigating school and work was as complicated as could be. There weren't many photographers in Santa Barbara to look up to, and the few that I knew offered no encouragement; in fact, some were downright territorial! That, coupled with trying to convince my parents I knew what I was doing, was both confusing and disheartening. Still, it gave me a very earnest foothold in approaching photography in that I was doing it first and foremost as a passion and then pulled the trigger on making it a career when the time was right.
Some of your early breaks came from exposure you gained on Instagram. It seems that Instagram has always been a medium to showcase and share your work for you, rather than a platform to talk about / promote yourself or advocate for a lifestyle. Especially in this age of "influencers", how do you see social media and Instagram, in particular, affecting art and people's perceptions of art?
I'd actually pinpoint some of my earliest breakthroughs from my Blogger. I ran a blog from age 14-21, where I wrote about my passions of filmmaking, art, web/graphic design, and various internet oddities. It accrued a bit of a following, and when I started shooting & sharing my photos, brands & magazines started to reach out with job opportunities. Around 2011 I made an Instagram, but I didn't take it seriously until after I won several awards at the Red Bull Illume in 2013, which saw my follower count go up exponentially. I was slow to take Instagram seriously because I thought it was ridiculous how puny photographs (and later videos) looked on the platform, and how they were lost in the mix of memes, social media influencers hawking products, and brand/corporate media.... whereas places like Vimeo and Flickr really allowed the mediums to breath. Alas, it's now 2020, and Instagram is the core of any and every brand or creative's business model, whether you like it or not. Nothing has changed in the way that it displays media (except for the significant improvement of iPhone screens), but I cannot help but admire the connections it has forged and way it has shared my work far beyond the reach of any website or media platform.
Santa Barbara is a relatively small town and smaller photography art scene than larger urban areas in California like LA or the Bay Area. What has motivated you to stay rooted here while growing your global portfolio and presence outside of Southern California?
When I was 20 years old, and photography/filmmaking became serious for me, I immediately hit the road and never looked back. Most of the years since see me traveling 270-300 days of the year, the rest of the time spent bouncing between LA, SF, and NYC. I moved to LA shortly after and lived there for about four years. But when I started finding my rhythm - and got a dog - I moved back to Santa Barbara, where I realized I wanted to spend all of my free time, have my studio, and surf/hike as much as possible.
Who or what influences your work?
To this day, films and art guide my work, under three pillars: composition, minimalism, and visual storytelling. So many other things also cast inspiration: music, the outdoors, architecture, graphic design, fashion, emotions, my parents, my dog Moose, and most importantly: the sea.
A few of my favorite artists and works: Zio Ziegler, Wassily Kandinsky, Ashley Bickerton, James Ettelson, Werner Herzog's "Lessons of Darkness," Francis Ford Coppola's "Apocalypse Now: Redux," Mathieu Kassovitz's "La Haine," Pedro Almodovar's "Broken Embraces," Alexander Sokurov's "Russian Ark," Hideaki Anno's "Shin Godzilla," Terence Malik's "The Thin Red Line," and the original "Jurassic Park".
A lot of your images of people surfing strike me in that they appear to have been slowed down, reducing the speed of the scene and creating a kind of still life in motion. Can you speak to how you generally go about composing surf shots?
Most all of my photography is based around colors and textures, so I gravitate towards playing with and manipulating time, light, colors, motion... frozen action photography is otherwise very boring to me.


Do you have any upcoming projects you are particularly excited about?
I'm kicking off this year working on about ten different films, working for a tech company building a city of the future, and trying to really streamline and advance my relationship with photography.
You are most well known for your surfing/ocean work, is there another aspect of either the natural or human world that you would like to shoot more of?
I love shooting people but allot so little time to it compared to the outdoor/adventure work. I always have such a blast traveling through cities and towns and documenting the cultural element.
Have you ever been shooting surfing and had to put down the camera and paddle out because the waves were too good not to?
I mainly surf when I am back home in California, and only pull out my camera when the lighting/conditions are exciting. Whereas, when I am traveling, I am usually on the job and incredibly focused on shooting, so I only surf when the conditions are subpar or if I have captured what I need. I've learned my lesson a couple times when I should have been shooting, and couldn't race back to my camera fast enough.
What is one place you've visited that you would like to return to?
Greenland really took my breath away. The glaciers, snow, whales, icebergs: it was like visiting another planet. I went in the middle of July, and the sun never set. After about six days, I thought I was going crazy, even using all of the eyeshades/blackout curtains to try to sleep at night. It was truly surreal.
Where is somewhere you've never been that you would like to visit?
Antartica, Tibet, Patagonia.
Favorite beach in Santa Barbara?
Moose (my dog) and I walk from Hendry's to Ledbetter almost every day at low tide; I love that there are no beach houses but just endless tide pools. For surfing, Sandspit is my sacred place, where my friends and I grew up, and I relish every single time it breaks.
Favorite camera to shoot with?
Right now, more than ever, I want to document everything in motion, so my Red Weapon and I are inseparable. My Nikon 14mm f/2.8 really never comes off either.
---
Want to join us on our journey? Stay up to date with the latest from The Nomadic.
---