Rugged Folio
iPhone XR
-
$69.95
Horween Leather
We source this leather from the renowned Horween Leather Co. of Chicago, one of America's oldest tanneries. Over time, the raw, vegetable tanned leather will patina, developing a look that is exclusively yours. From day 1 to 100, your case will weather but not wear out, creating a handsome, rich character unique to you.
The Modern Folio
All the storage of a traditional folio with the protection of a Rugged Case. The Rugged Folio uses the same construction as the other cases in our rugged line but adds storage for up to six cards and cash.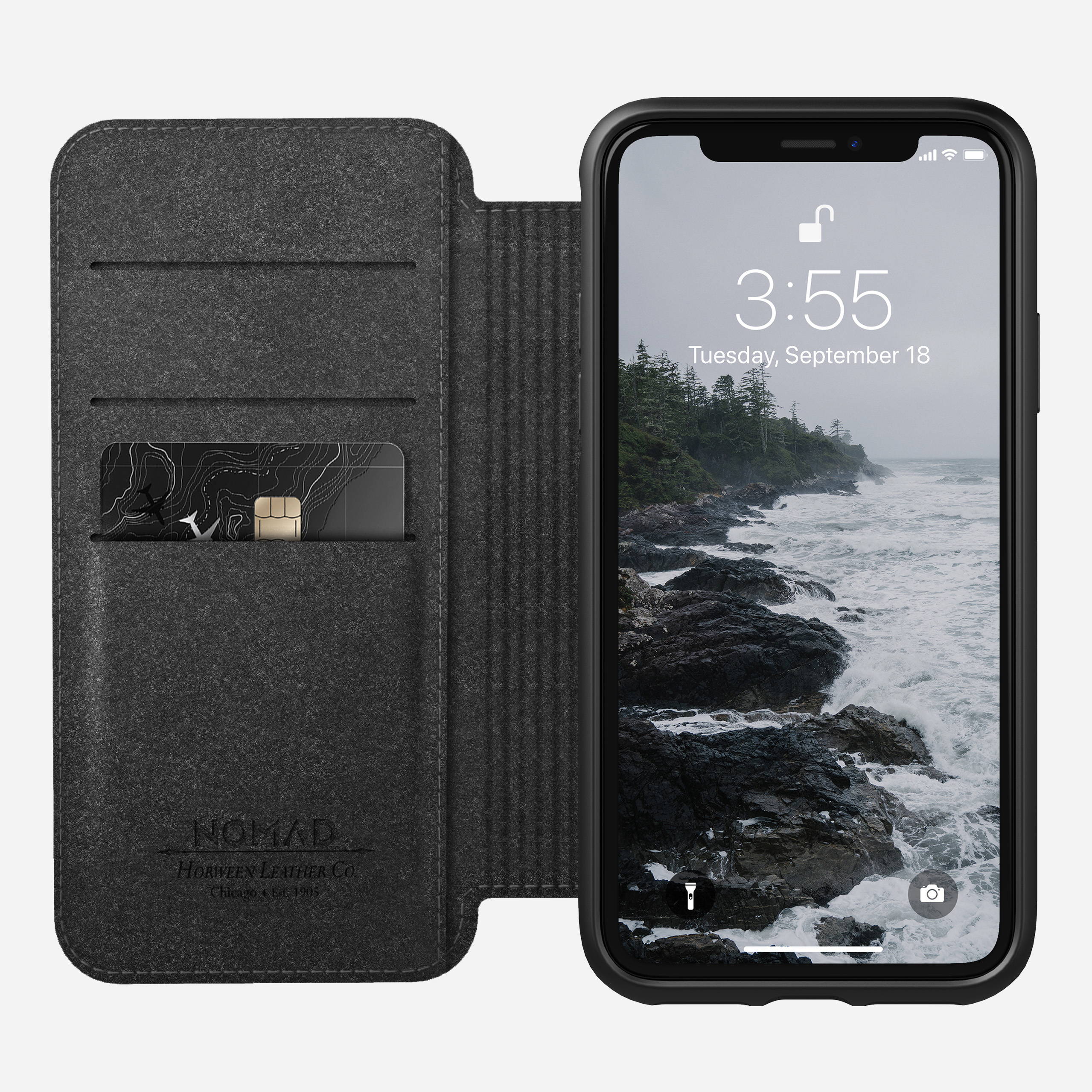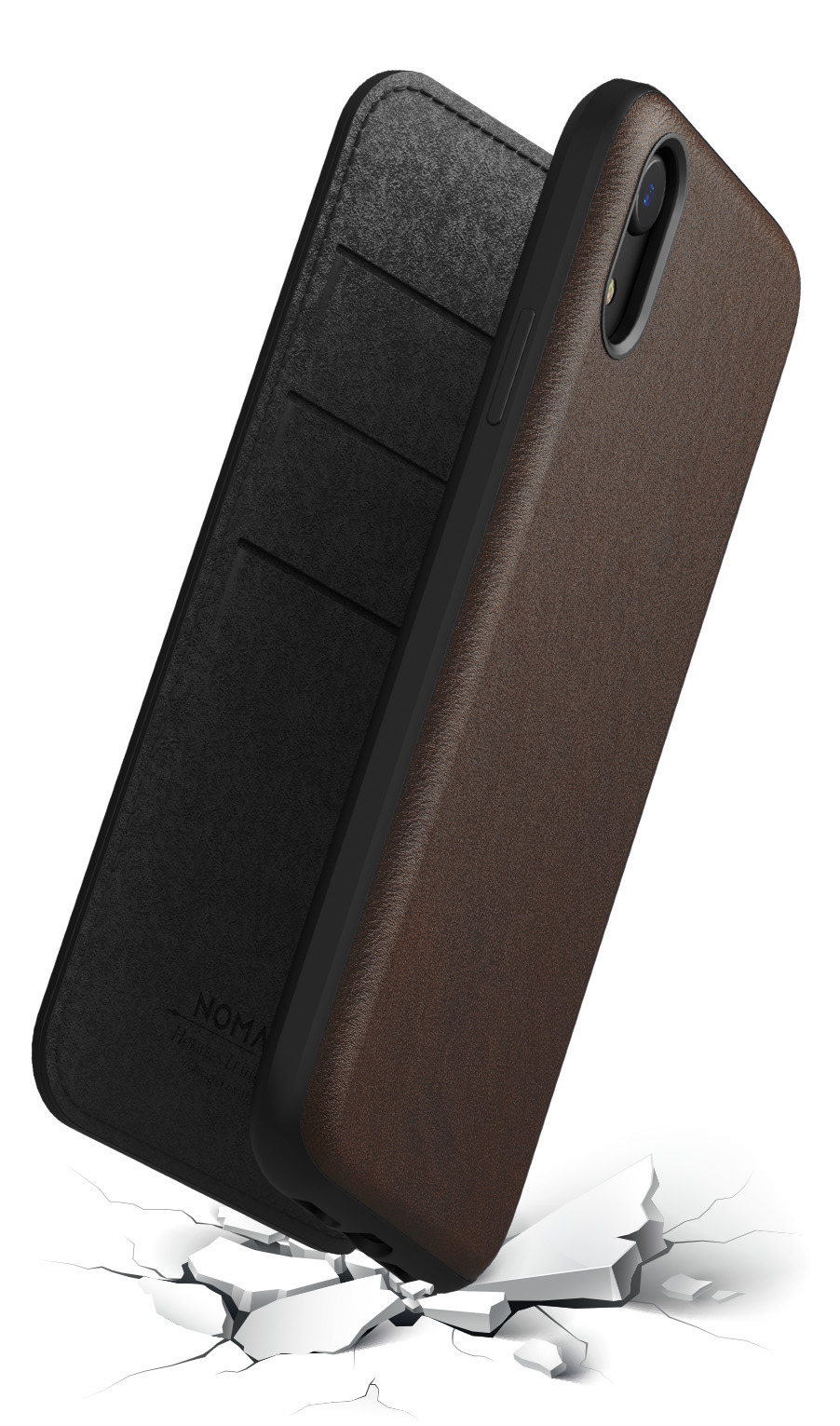 6ft Drop Protection
Rugged Folio is designed for maximum protection. Built with a raised TPE bumper bonded to the full rubber body, Rugged Folio will prevent damage from drops at all angles and protect your screen when dropped face down. Rugged Folio offers the protection of modern polycarbonate and the classic look of traditional leather.
Thin & Built to Last
We strive for classy, minimalist designs in all our products, but never compromise on durability. A full rubber frame and wrap around TPE bumper ensure you can enjoy the beautiful look of leather without worrying about damage to your phone.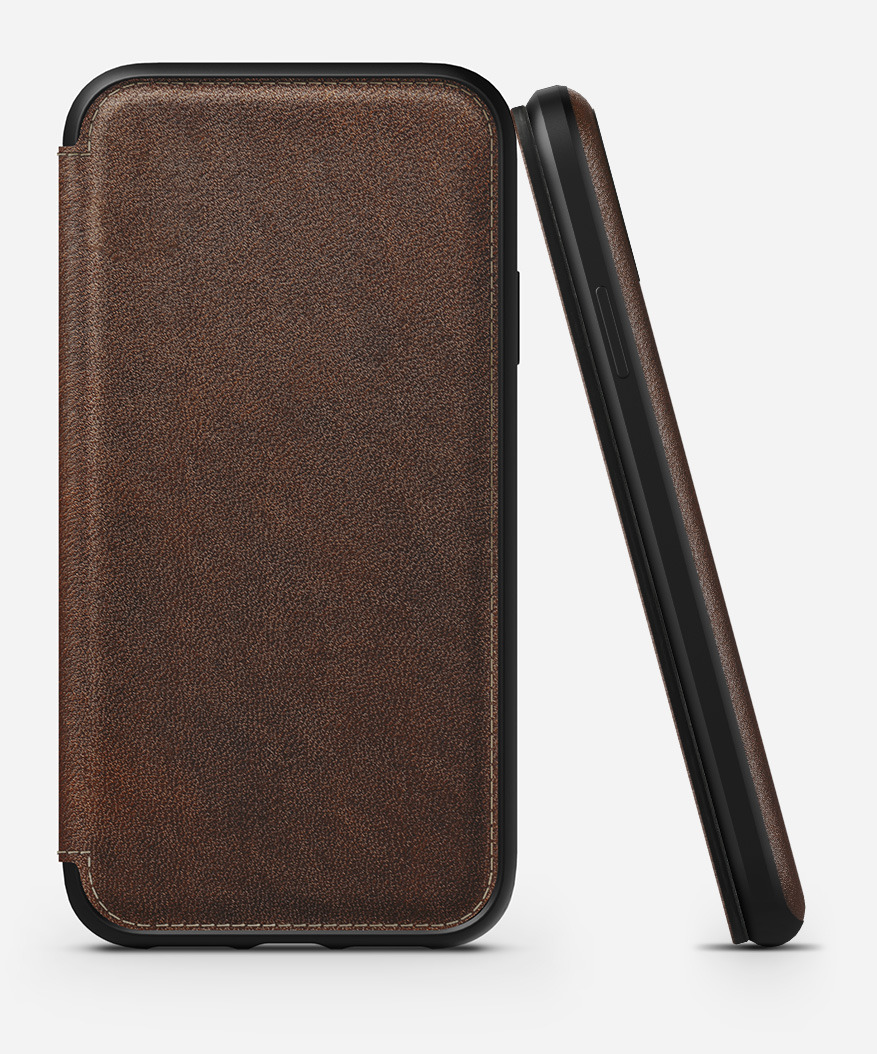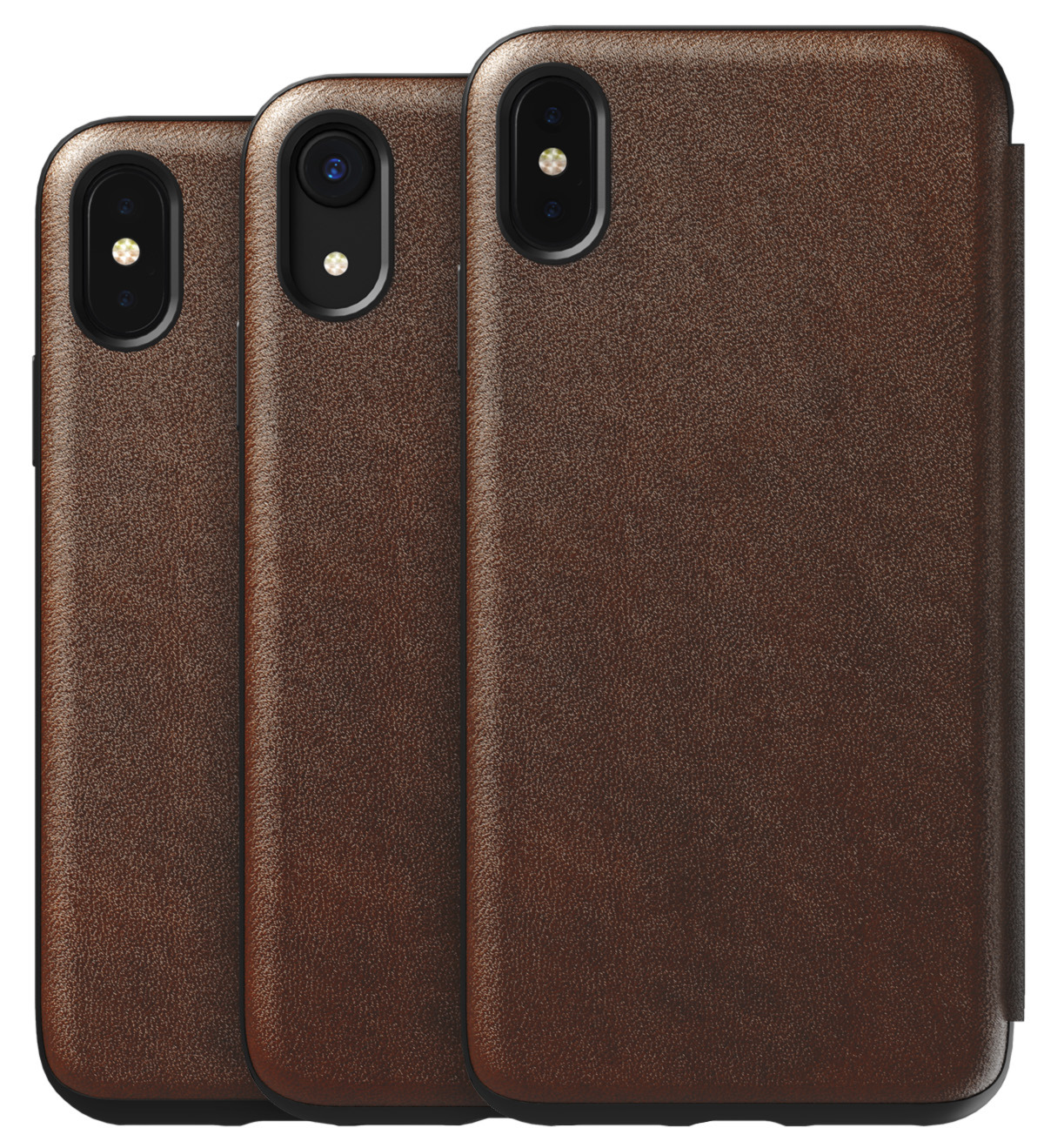 Made for All iPhones
Designed from the start for all iPhones. Perfect fit, easy installation, and wireless charging compatible. Available for iPhone XR, iPhone X / XS, and iPhone XS Max
Reviews
Very elegant and functional
I have owned a many wallet cases and this is becoming one of my favorites. I have dropped my phone twice since putting it on and neither time did it receive any damage. There's not much more you can ask for when it comes down to it. However the one thing that I would like to see in the future, would be niobium magnet built into the you of the case edge and a small trim piece added to the leather fold edge. This small improvement would make this case absolutely perfect in my opinion and give the case added drop protection. Either way the case is well worth the money you'll spend and is very fashionable as well.